SUCESS AND SERENITY WITH MINDFULNESS IN AN EVER CHANGING ENVIRONMENT
You may be wondering what mindfulness could possibly have to do with the stresses and challenges encountered on a daily basis in the world of business. In this context, we understand mindfulness as a fully conscious, thoughtful, holistic and balanced style of business management!
In other words, a company can, in its daily (managerial) tasks, generate a hugely effective return with "little" effort.
See our range of services for companies
A new level of conscious relationship management and communication in your professional and personal life.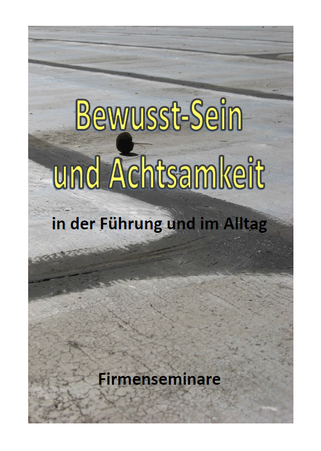 Testimonials
"That was an entertaining and successful evening. More than anything, I was impressed by the intellectual debate in the plenary session, where speakers and participants had a chance to discuss their questions and ideas. This was moderated by Adrian and Bruno, who showed a great sense of humor and subtlety. I'd love to come back again!"
"I was very impressed with the expertise demonstrated by Adrian and Bruno, the skillful moderation, the in-depth nature of the discussions, and the interest shown and contributions made by the participants. There was also plenty of time for fun and networking. I came away from the event having gained some valuable insights. For me, it was definitely worth traveling from the Zürich highlands. Thanks for organizing everything so well – I'd be happy to come back again to the heart of Switzerland."
"An exciting topic with very well led and interesting discussions. Definitely a worthwhile event."
"This whole subject matter is new territory for me… but I'm excited to be exploring it! I'm now trying to digest and assess all of the new information and connections I've learned about. Hopefully this will help me to answer the one question that remains in my mind – how can I find inner peace and relaxation? I plan to stay on the ball with this one. Thanks to the speakers for getting it rolling in the first place!"
The benefits to you:
Motivated and satisfied employees
Equally mindful suppliers
A clear brand and clear company image
Convincing sales arguments
Business success
An enhanced reputation among stakeholders
In these economically challenging times, the key is to remember to not only successfully manage your daily business but also to invest a little time and money in your own "mindfulness" project – it will be worth it!
Need help coming up with some future-oriented, sustainable ideas to motivate your employees? Together we'll find your company's path to a "mindful" future!